Our Products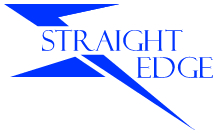 StraightEdge 3.0
StraightEdge 3.0 is an integrated software package that brings convenient, automated management of WSGC internal controls and other additional reporting activities to each computer desktop. Leading Edge Software understands that not all businesses operate the same way… so why should the software that drives your decisions? Providing a highly configurable solution allows us to help card rooms and casinos take ownership of not only the software, but the valuable data that is currently accumulated on a daily basis.
Leading Edge Software has worked in conjunction with the WGC to ensure that our product not only meets the minimum internal controls set in place, but exceeds those standards. This effort was designed to benefit the many end users of StraightEdge 3.0 as well as the gambling commission field agents.

Download a StraightEdge 3.0 Brochure here.


Pull-Tab Pro
Coming soon!